HOME
ABOUT US
FOR PARTNERS
SERVICES
CONTACTS
Roccat Torch Streaming Mic, EU Packaging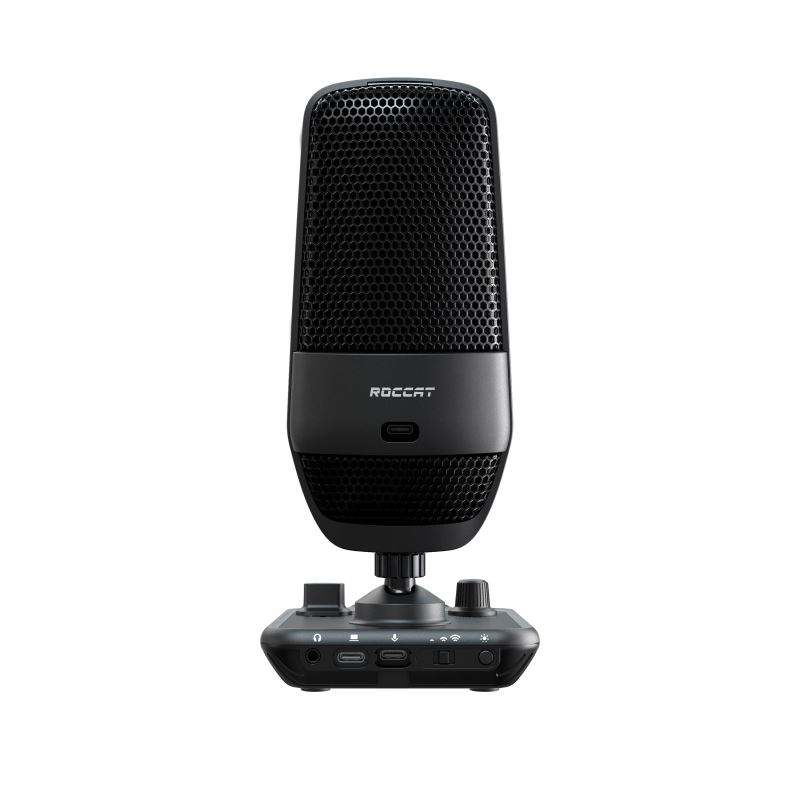 Roccat Torch Streaming Mic, EU Packaging
Availability:
usually in 14 days
RT0048 / ROC-14-912
0731855549122
Not specified
24 months
Meet the ROCCAT® Torch™ Studio-Grade USB Microphone. Designed for aspiring creators and gamers alike, the Torch will take you and your content to the next level. 24-Bit audio quality, a dual condenser design, latency free mic monitoring and an integrated pop guard, ensure you always sound immaculate. Featuring three pick-up patterns – Cardioid, Stereo and the exclusive 'Whisper', giving you the tools to play, create and broadcast in any setting. Lightning-fast Contactless Quick Mute gives you instant control when it matters most. Compatible with a wide range of accessories such as shock mounts and boom arms, the ROCCAT® Torch evolves with your set-up.

• STUDIO-GRADE AUDIO
Featuring a dual condenser design, 24-Bit audio with up to 48kHz sampling, you'll have all the tools you need to refine your audio and sound your best. Your quietest whisper to your loudest roar – all delivered crisply and clearly.
• MIXER-STYLE CONTROLS
Cycle pick-up pattern or adjust volume and gain on the fly with professional mixer-style controls, allowing you to fine-tune your setting with ease. Includes a 3.5mm headphone jack for latency free Mic Monitoring, ensuring you always sound the way you want.
• THREE PICK-UP PATTERNS
Select the pick-up pattern that meets your creative needs. Cardioid for gaming and steaming, Stereo for vocals and instruments and the Torch exclusive Whisper pattern, for when you need to be at your quietest, but still be heard.
• CONTACTLESS QUICK-MUTE
For lightning-fast control, the gesture activated mute functionality provides a convenient way to instantly mute without disturbing your audio quality. The RGB lighting and handy indicator on the base clearly show when you are muted, or live. You can even adjust the gesture detection distance on the rear of the base.
• REACTIVE LIGHTING WITH AIMO
The 3 distinct RGB lighting zones change color depending on the pattern selected or mode the Torch is in. The light bars on the sides also act as a visual indicator helping you set you gain, moving up and down as you fine-tune to perfection. Download Swarm to enable AIMO integration for the ROCCAT® logo.
• DRIVER-FREE SETUP
Frustration free plug and play set-up. You don't need any additional drivers or complicated software. You have everything you need to get started right out of the box. Just you, your PC and the Torch.
• BOOM ARM COMPATIBLE
The Torch adapts to your needs and grows with your setup. Fully compatible with a wide array of boom arms, it can be reconfigured, allowing the mic module to sit on the arm, whilst maintaining the full functionality of the mixer-style base.




• Dual condenser capsule design with 24-Bit audio quality.
• Professional mixer-style controls.
• Three pick-up patterns, including the exclusive Whisper.
• Contactless Quick-Mute gesture control.
• Reactive RGB lighting with AIMO.
• Driver free plug and play setup.
• Boom arm compatible, without compromise.




Package Contains
• ROCCAT® Torch ‒ Studio-Grade USB Microphone Module
• Base with recording studio style controls, and Microphone Angle Adjuster
• 2 × Microphone to Base Connection Cable (150mm /2m)
• USB-C to USB-A PC Connection Cable (2m)
• Quick-start guide
System Requirements
• Windows® 7, 8.1 or 10
• USB 1.1/2.0/3.0
Technical specifications
• Sample/Bit Rate: 48kHz,
• 24-bit with optional selection for 44.1kHz
• Capsules: 2 × ROCCAT Proprietary Ř14 × 6.5mm condenser capsules
• Pickup Patterns: Cardioid, Stereo, Whisper (ROCCAT Proprietary)
• Frequency Response: 20Hz – 20kHz
• Max SPL: 110dB
• Zero-latency 3.5mm, 4-Pole headphone socket.
• Turtle Beach TruSpeak™ technology
• Turtle Beach Audio Hub Compatible
• Dimensions (Desktop fully assembled):138mm × 95mm × 208mm
• Weight (microphone and stand): 500g
• Weight (microphone only): 290g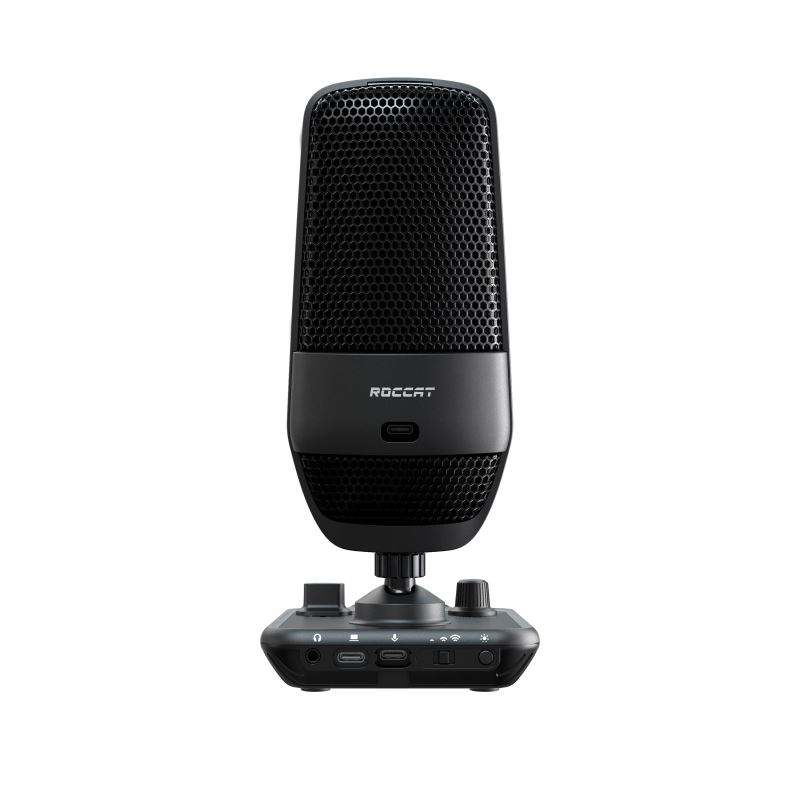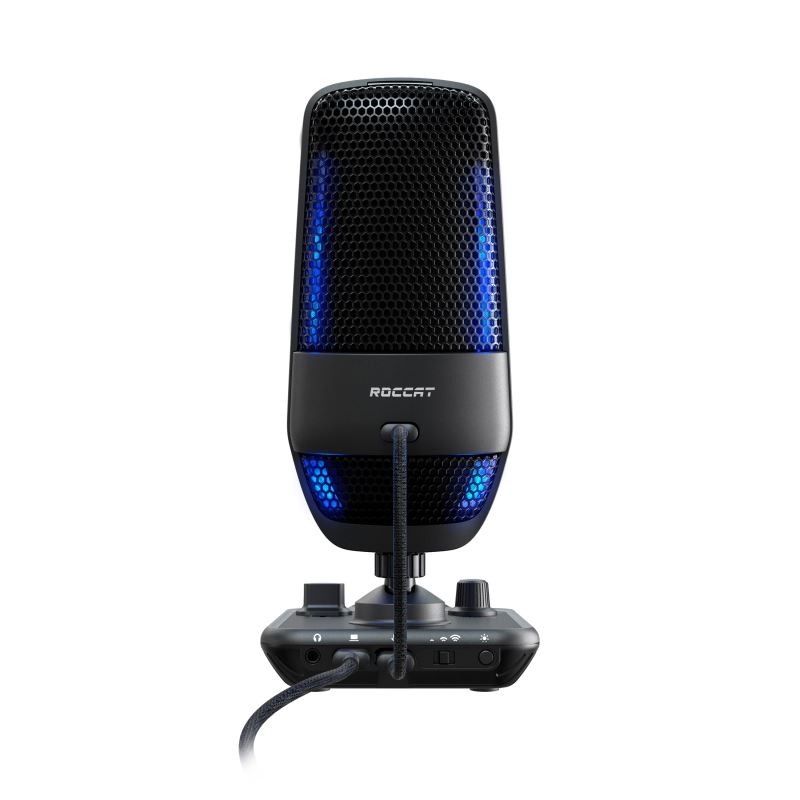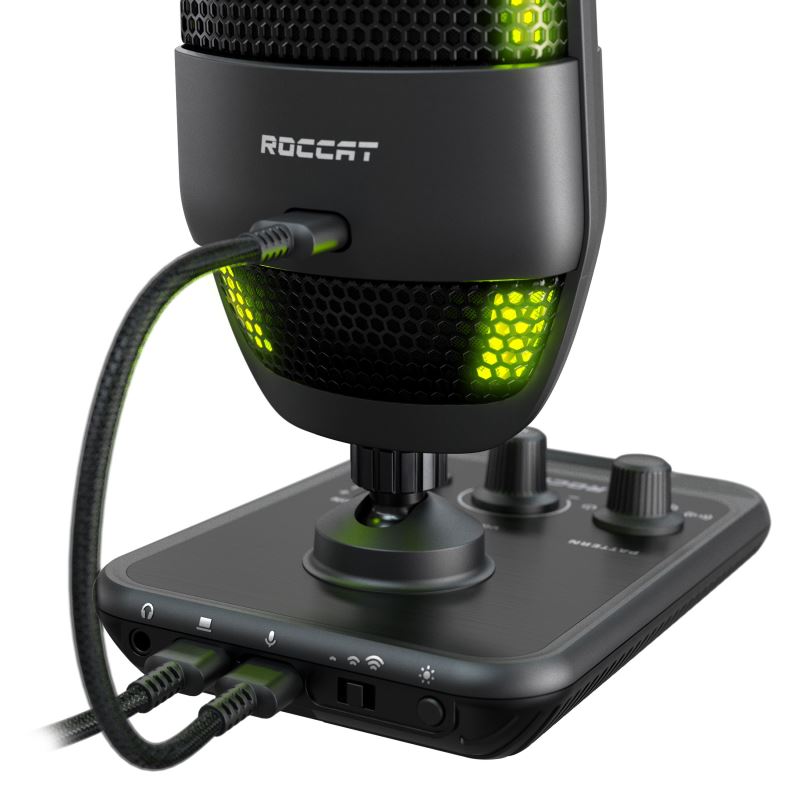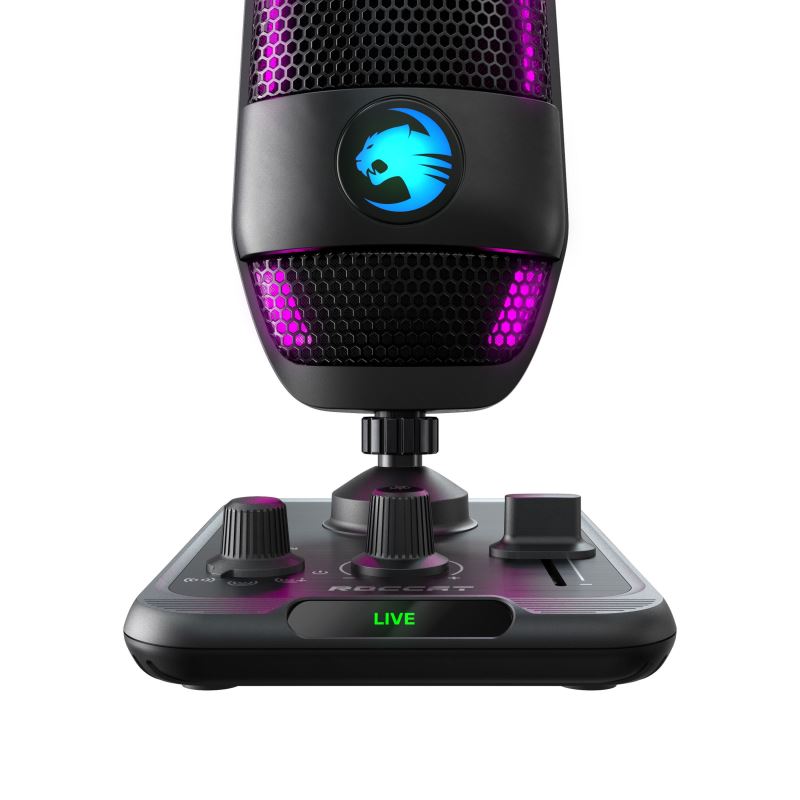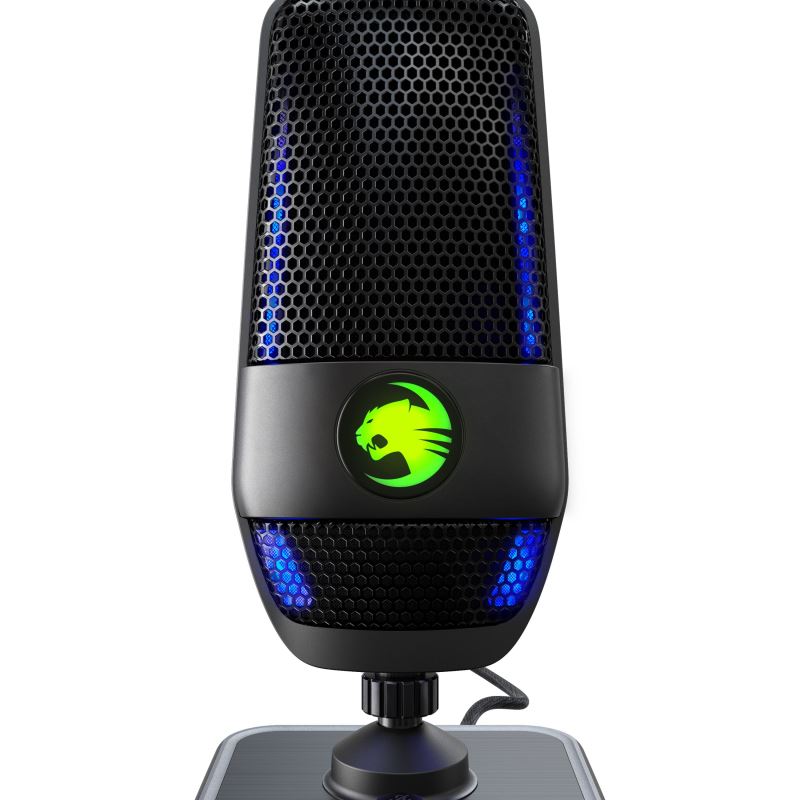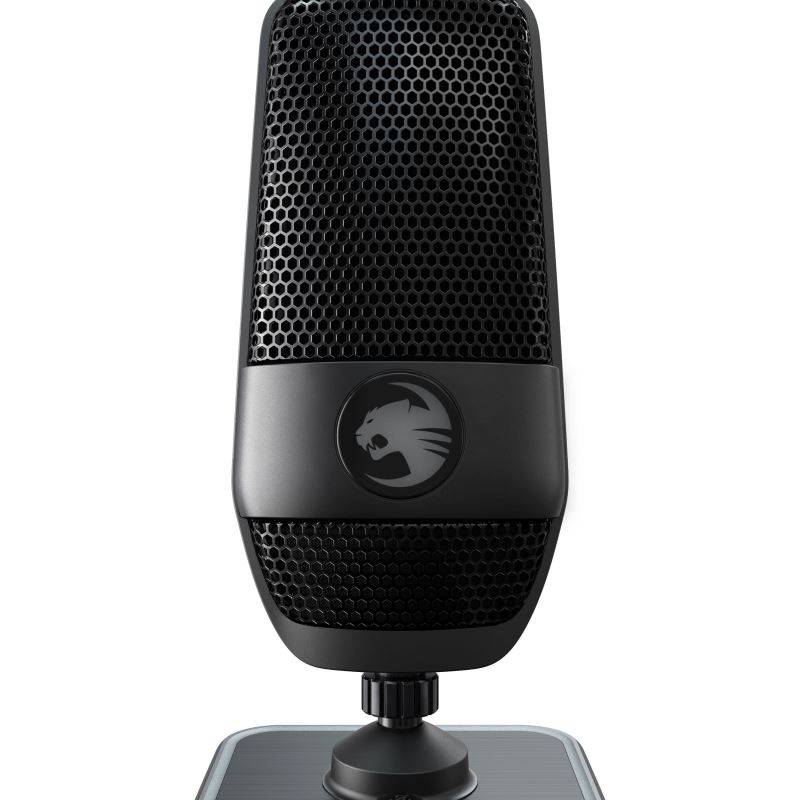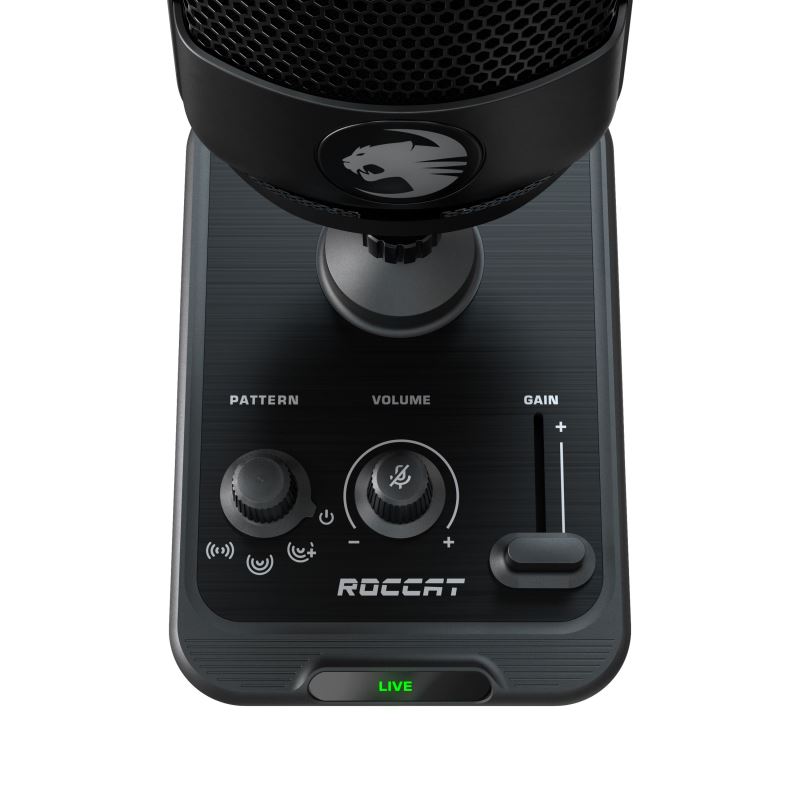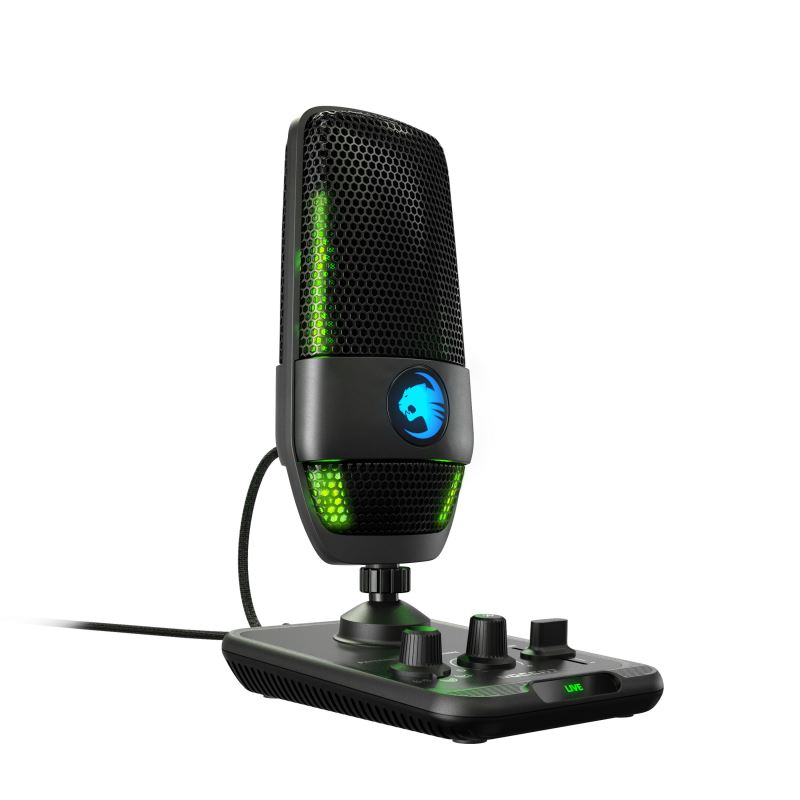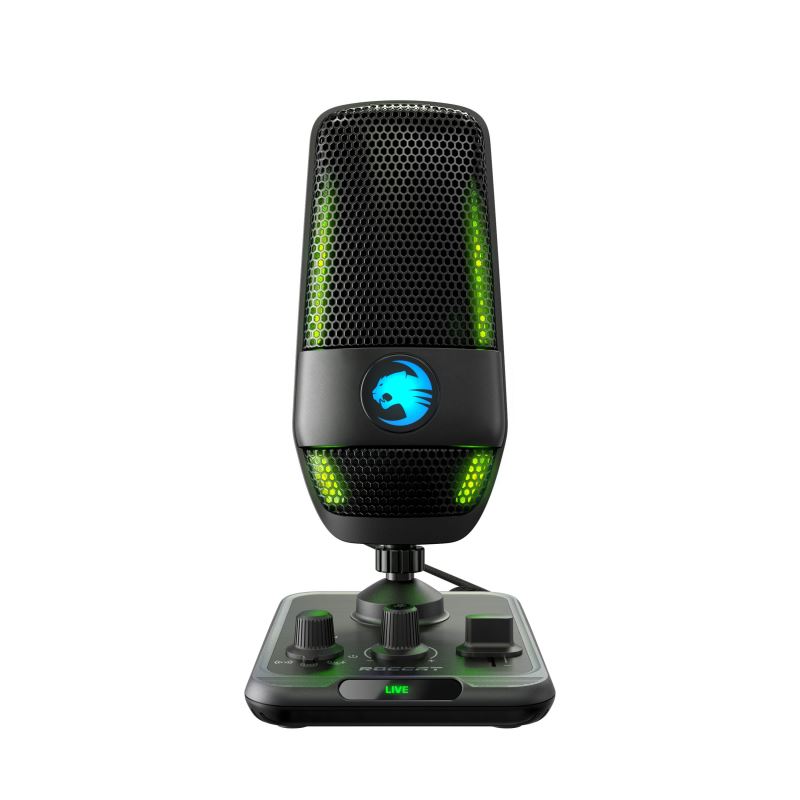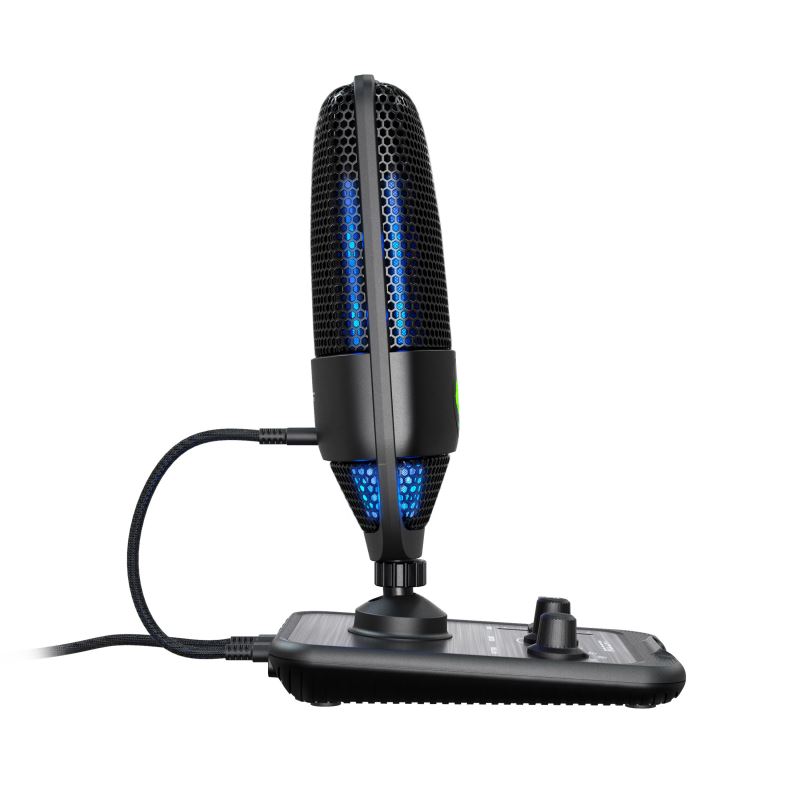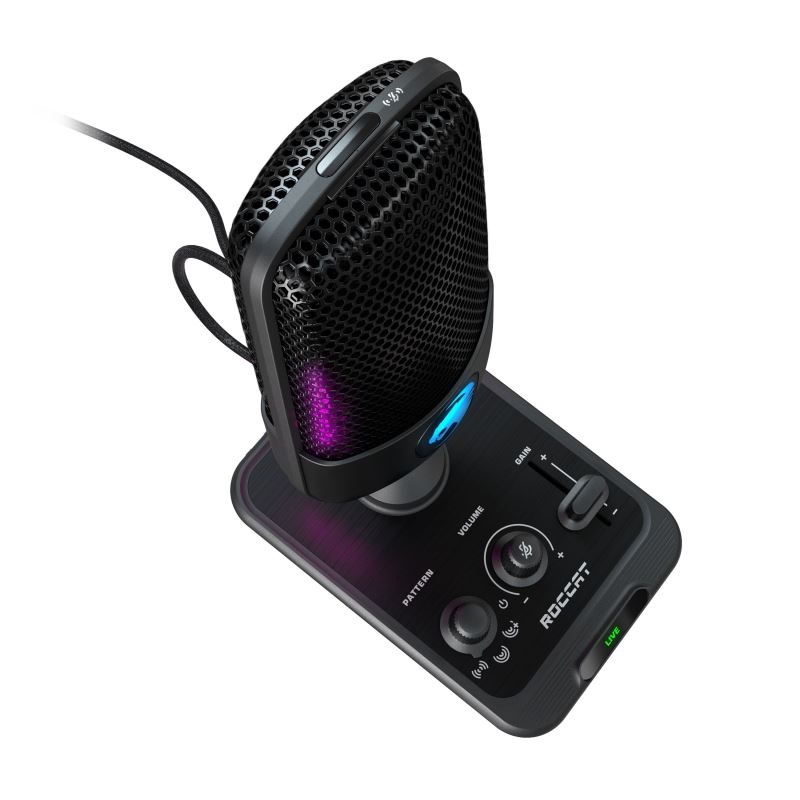 Your question has been sent to the sales department.

Best Regards
DISKUS, SPOL. s.r.o.
Recycling fees incl. in the price of the product:
3.00
OSA fees (SNC) without VAT:
0.00
Price including SNC without VAT:
0.00
Price including SNC and VAT:
0.00
VAT:
21 %