HOME
ABOUT US
FOR PARTNERS
SERVICES
CONTACTS
Apeman trail Cam H55
16MP 1080P Wildlife Camera, Night Detection Game Camera with No Glow 850nm IR LEDs/Time Lapse/Timer/IP66 Waterproof


Availability:
Arriving - confirmed 14.10.2022
AM0019 / H55
6958914465481
24 months
APEMAN Trail Cam H55
16MP 1080P Wildlife Camera, Night Detection Game Camera with No Glow 850nm IR LEDs/Time Lapse/Timer/IP66 Waterproof

• More Powerful Updated Entry Trail Camera: The APEMAN H55 game camera has good construction, design, and easy-to-use controls. It catches impressive 16MP photos and records decent 1080P videos day and night. If you want to get a powerful entry game camera this season by using less money, H55 is your go-to.

• Reasonable Trigger Speed and Flash Range: The flash range is general 65ft, and the H55 has a lightning-fast trigger speed and a snappy recovery time which is blazingly fast and makes sure that you don't miss a single bit of the action whether it is fast moving or slow moving.

• Enhanced Nighttime Shooting Quality: Compared with other high megapixel sensors with poor nighttime images, the H55 does a superior job of stopping motion and takes great shots at night. No glow night flash won't scare your target and prevent your camera from being stolen.

• IP66 Dust Prevention Water Proofing Designs: The H55 has an improved overall appearance. The LED lights and lens are relatively independent with the outer casing, ensuring the strong waterproof, dustproof performance as well as minimizing condensation. The shooting quality for wild monitoring is guaranteed.

• Other Excellent Features: 2'' colour LCD screen lets you easily set-up the camera and instantly view photos; Stamps photos with date/time and temperature (optional℉/℃); time-lapse function; can be operated by an external power supply; security password from unauthorized use.

Warm Tips:
1. We recommend using a class 6 or faster SD/SDHC Cards (up to 32GB capacity) for your APEMAN trail cameras and using Energizer 1.5V AA batteries to obtain maximum battery life.
Notice: The batteries and SD Card are not included in the package.
2. Rechargeable batteries are not recommended with the unit and may cause some of the functions of the camera to be temporarily inoperable.
3. Backed by the reliable APEMAN 1-Year Warranty: Any problem, please feel free to contact us via support@apemans.com

What You Get from the APEMAN H55 Trail Camera:
The H55 is capable of stopping motion shoots quality photos and video during day or night. This camera has a lightning-fast trigger speed and a snappy recovery time. Furthermore, you will be impressed by its:
1. Updated Nighttime Shooting Performance
We have made a lot of efforts to strengthen the H55 night vision function.
You won't get a blurry flash of a walking deer. Instead, you'll get a nicely composed image of the buck and its rack in mid-step, even on the darkest nights.
2. Updated Waterproof Design
APEMAN previous trail camera models adopt exposed camera lens and use inclosed lampshade to seal the infrared lights. In this case, the water vapour generated by the temperature difference directly adhered to the lampshade and the lens, causing the illusion of water ingress and affecting pictures quality.
So we redesign the camera construction, making the LED lights and lens relatively independent with the outer casing. This design allows you to check if there is the moisture or condensation inside the camera body and clean it by yourself.


resolution: 1080P/15FPS
LENS:73°
Shooting speed:0.5S
Night vision distance:12M
battery:6V AA*8
support:SD 32G C6
PIR:1
600g
Dimension: L135*W96*T70
packing size: 208.5*122.5*75


Package Includes:
1x Hunting Camera
1x Mounting Belt
1x Wall Mount
1x USB Cable
1x Instruction Manual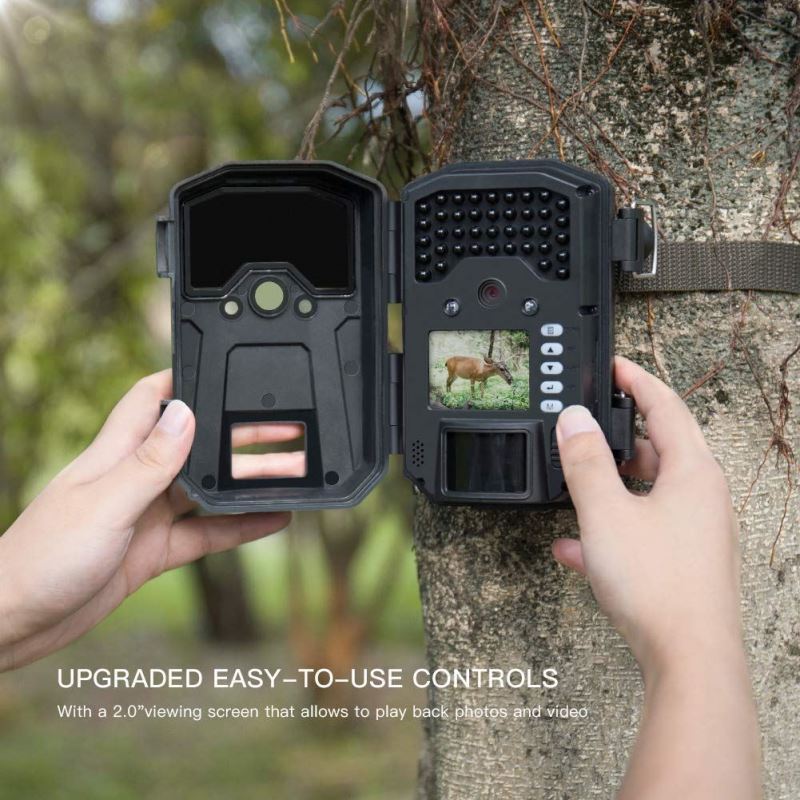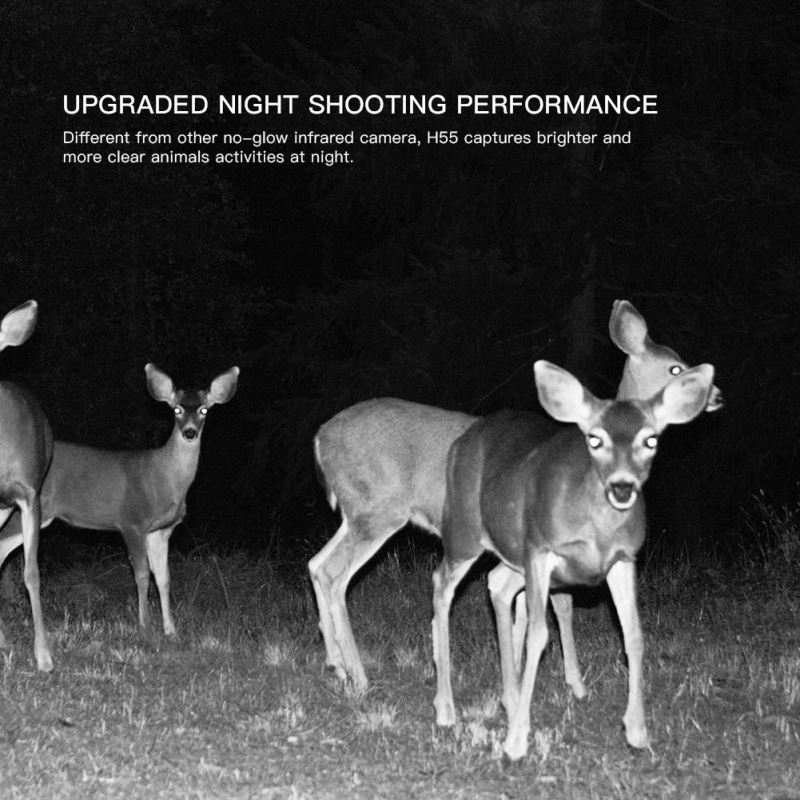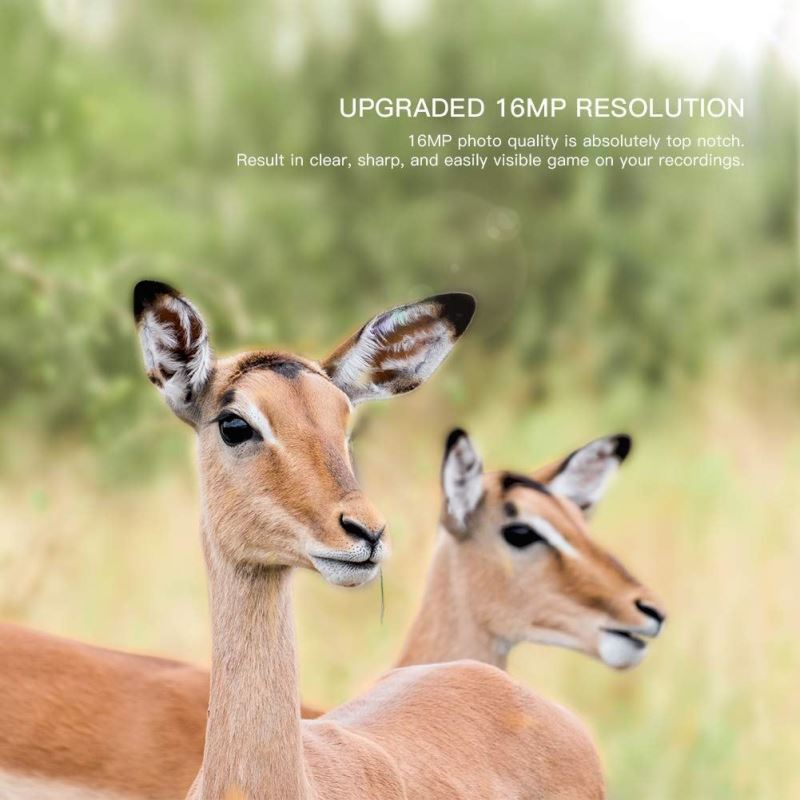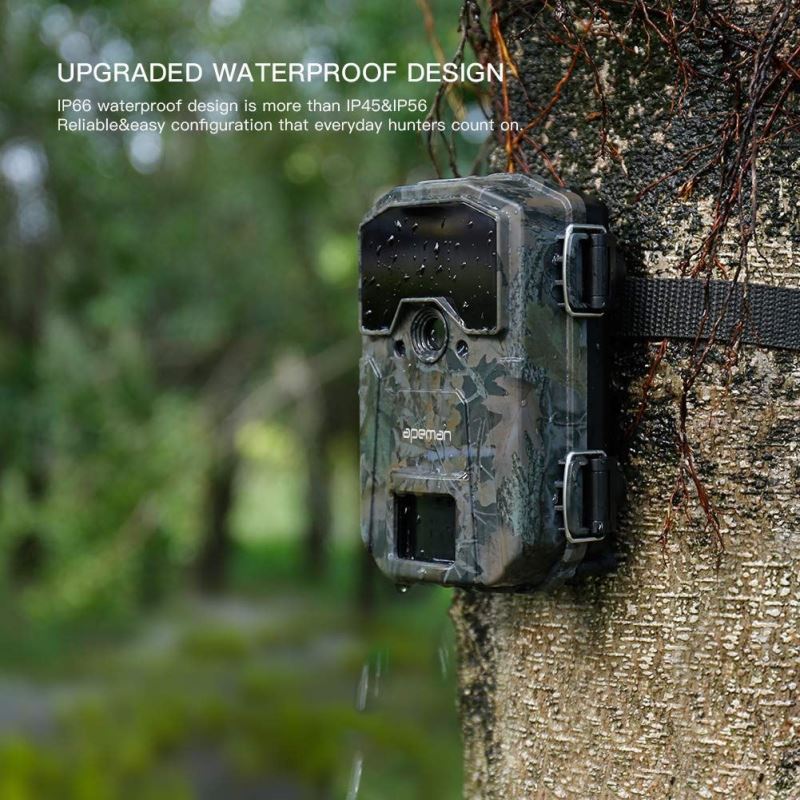 Your question has been sent to the sales department.

Best Regards
DISKUS, SPOL. s.r.o.
Recycling fees incl. in the price of the product:
0.60
OSA fees (SNC) without VAT:
0.00
Price including SNC without VAT:
0.00
Price including SNC and VAT:
0.00
VAT:
21 %