HOME
ABOUT US
FOR PARTNERS
SERVICES
CONTACTS
iFixit MORAY 32 Precision bits driver + screwdriver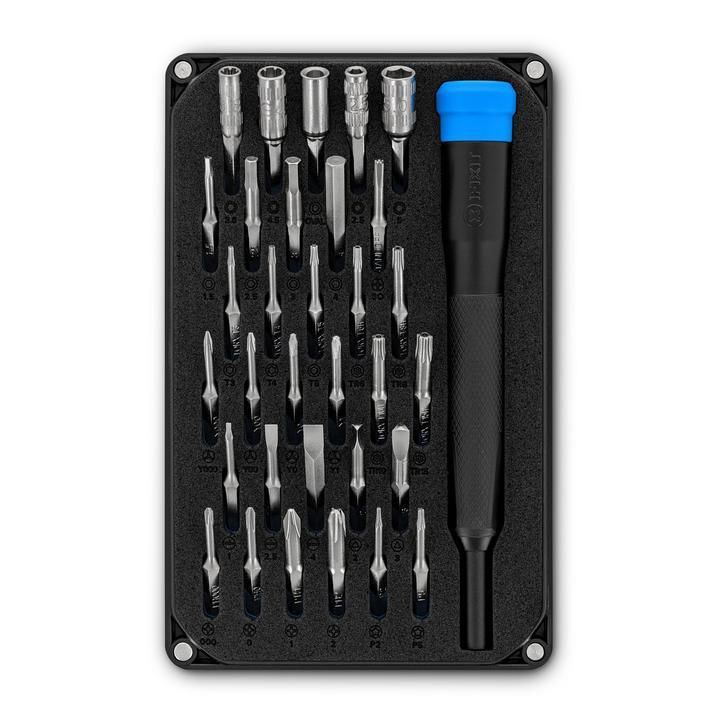 iFixit 32 Precision bits driver + screwdriver
Availability:
Arriving - confirmed 06.02.2023
IF0017 / EU145475-1
0856235006528
24 months
Meet the Moray, Minnow's slightly bigger brother. Measuring a portable 23,0 x 78,8 x 125,4 mm, the Moray is the perfect every-day-carry toolkit or junk drawer standby to prevent your stuff from becoming junk. We built the Moray using data from thousands of repair manuals and teardowns, ensuring you have a compact assortment of bits for electronics and home repair. Our 4 mm precision bit driver handle has an integrated SIM Eject pin, magnetic bit socket, knurled grip, and swivel top—and the 32 p...

Přečtěte si úplný popis
Easy-to-Open Magnetized Case
Lid with Built-in Sorting Tray
4 mm Precision Bit Driver with Integrated SIM Eject Tool
32 Screwdriver Bits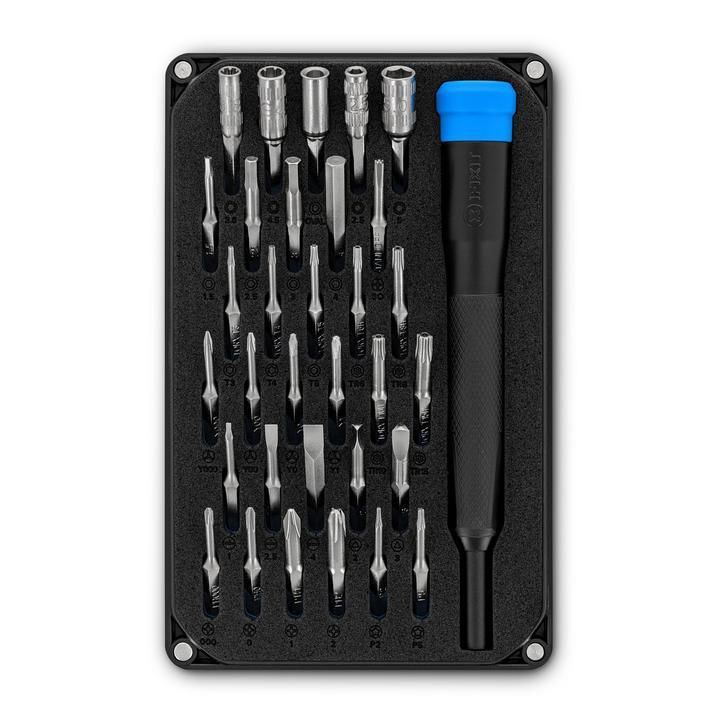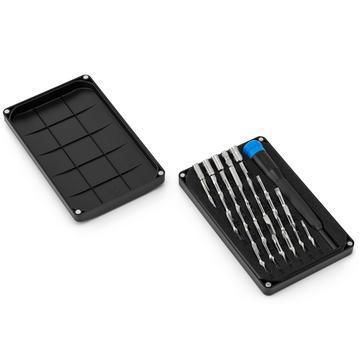 Your question has been sent to the sales department.

Best Regards
DISKUS, SPOL. s.r.o.
Recycling fees incl. in the price of the product:
0.00
OSA fees (SNC) without VAT:
0.00
Price including SNC without VAT:
0.00
Price including SNC and VAT:
0.00
VAT:
21 %